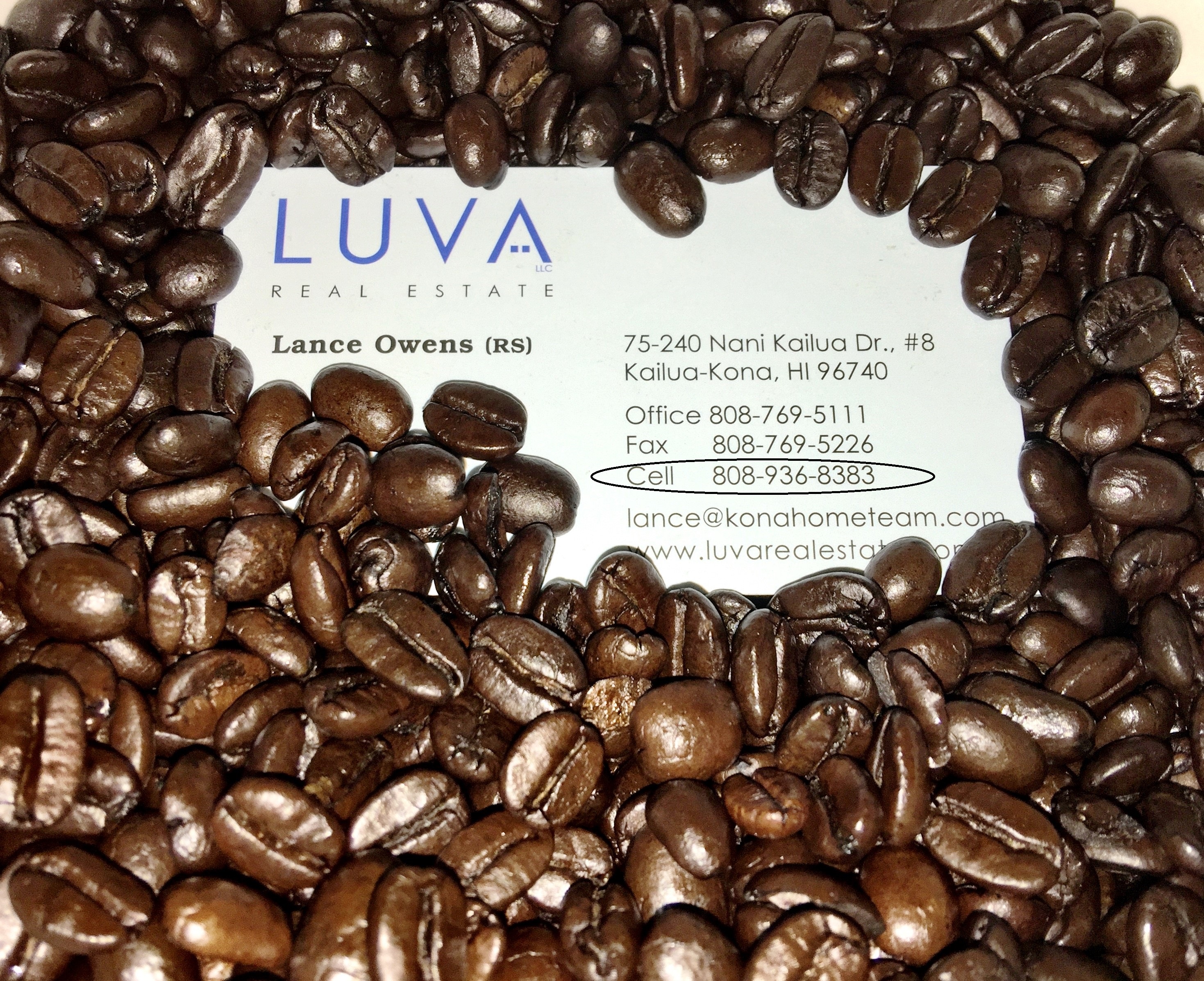 It has always intrigued me to look at mainland trends vs Hawaii trends.
Aloha, Lance Owens (RS) here, with LUVA Real Estate and as most of you know, Kona is a sleepy little fishing village, known for its world class Marlin fishing, Golf Courses and the BEST weather in the State, yes I said the best weather in the State of Hawaii. In fact Kona is the only district in Hawaii, whose climate is drier in the winter, than it is in the summer, I wont do any name dropping, but there is a reason our little airport has over 60 private jets parked at it in during the Winter Holiday season. I almost forgot (hence the photo above) Kona Coffee, some of the finest coffee in the world can only be called "Kona Coffee" if it is grown in this little micro-climate we have in the Kona districts.
But now that it is spring, lets take a look at what is happening, remember spring is when all the snowbirds go home and traffic gets tolerable again, aisles in the store are much more manageable and us locals take a deep breath and remember why we love it here .
Lets take a look at mainland vs Hawaii Island - (see the two infograph's below)
A little bit about the author " Lance Owens (RS) LUVA Real Estate." Lance has been a full time licensed Realtor in West Hawaii for 15 years, has seen the market transition through the great recession and rebound to a strong economy once again, he also knows and understands local traditions, laws and regulations. Give Lance a call if you are interested in real estate 808-936-8383
Click on any of these (above) to follow me on your favorite Social Media site:  
Aloha, and have a great day 
Lance Owens (RS)
(808) 936-8383
LUVA Real Estate 
75-240 Nani Kailua Dr #8 , Kailua Kona, HI. 96740 (Pines Plaza